TRAINING & DEVELOPMENT
by THESEN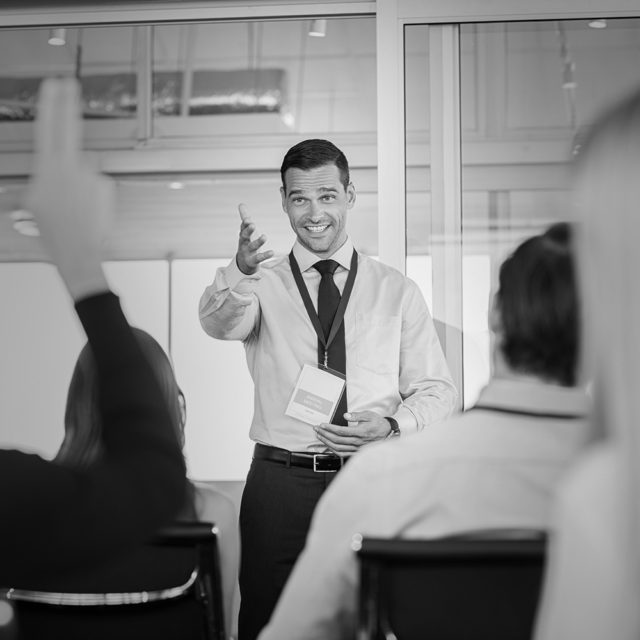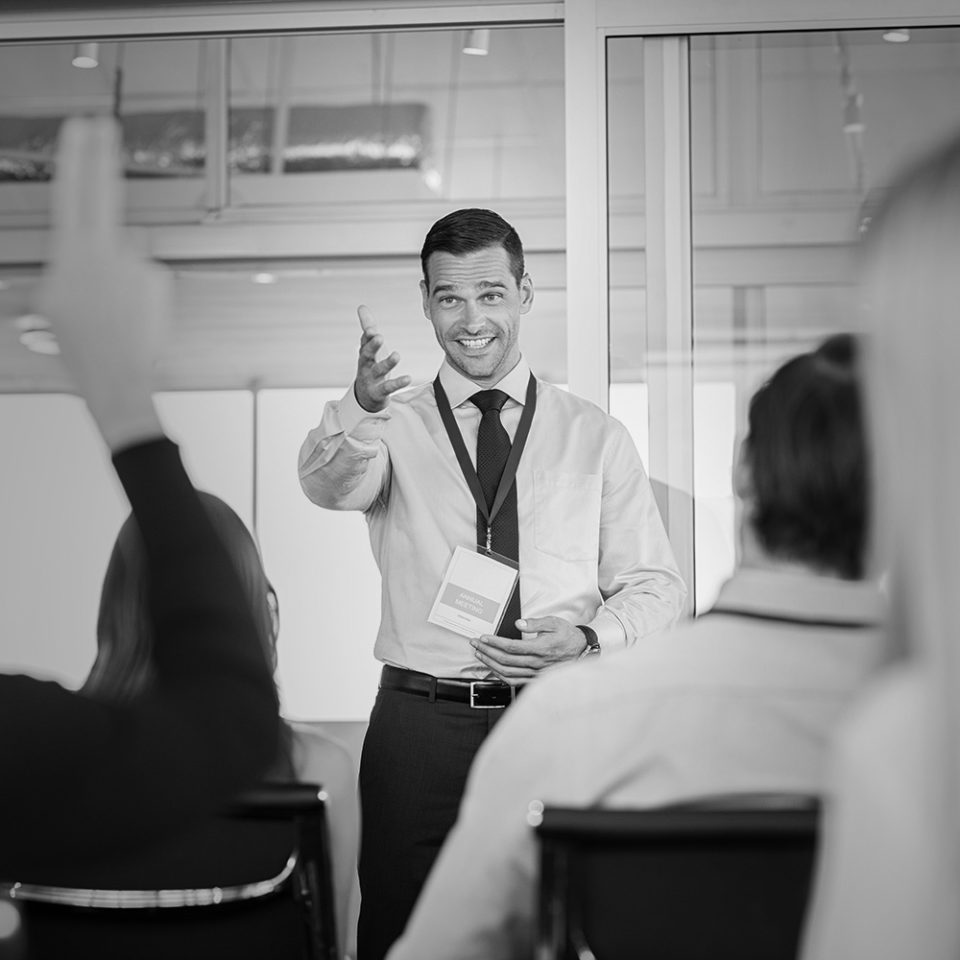 Purchasing is a "people business". THESEN will assist and support managers. Training and development for a successful management.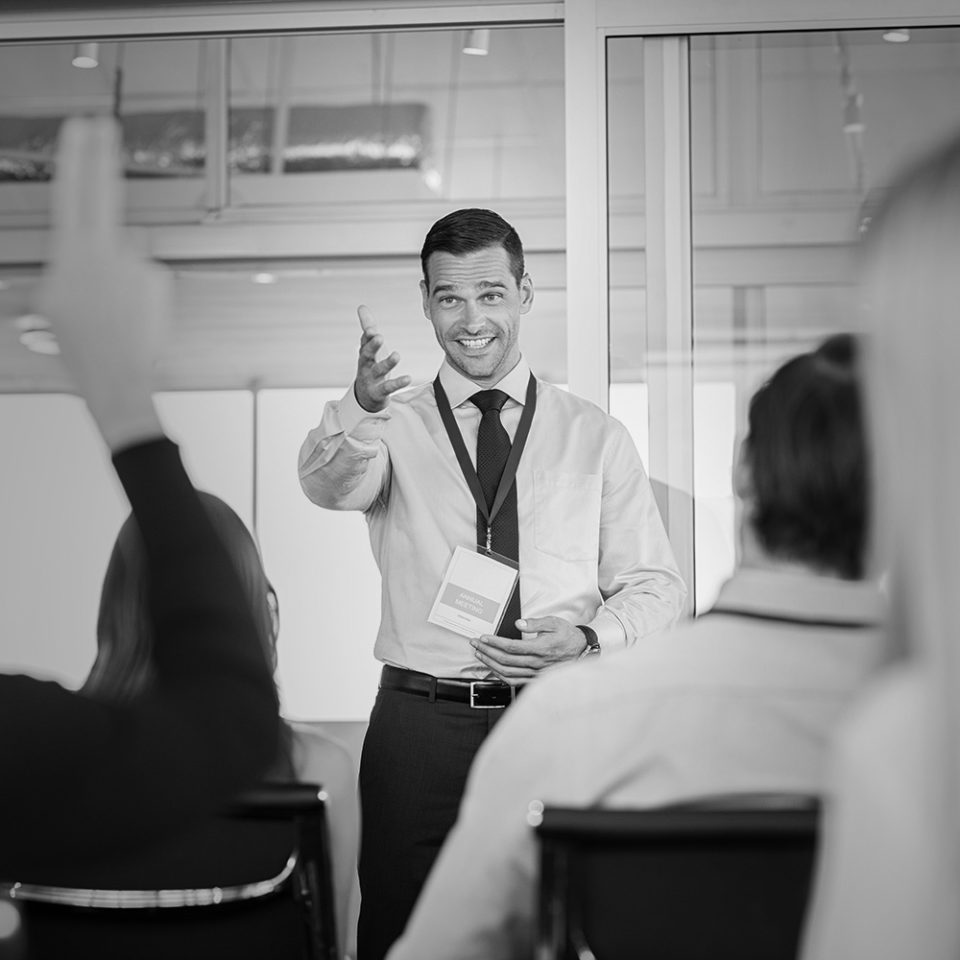 TRAINING & DEVELOPMENT
by THESEN
Purchasing is a "people business". THESEN will assist and support managers. Training and development for a successful management.
For staff and executives in Purchasing
Purchase structure and purchase processes will develop their effect thanks to their active players. Crucial success factors are the purchasers' or the managers' skills and intention and the right mixture of individual skills within the team. Depending on the specific client situation, the training program will systematically strengthen the necessary development and transfer of skills.
Purchasing is a "people business" – both at line and management level. Therefore, success crucially depends on the ability of purchasers and managers to actually activate their skills in the organization and in the processes. The coaching of THESEN will support them on-site in their specific tasks. For their individual success. And for the success within the team.
We will assist and support managers in their traditional management functions. For example, with workshops in organizational development or project management. Further, we will support top management dialogs, potential screenings for employees, staff selection and development programs as well as traditional personnel and team management tasks. For a successful management.
We will assist the purchasers in their day-to-day business when carrying out precise purchase projects or transactions – in the spirit of "training on the job". Further, they will have access to a dialog partner for their career planning or crisis / conflict management. For a high performance and a successful professional future.
Here again, we are looking forward to a common dialog to design and to implement, together with you, a tailor-made concept based on your challenges and our experienced background – for a strong purchasing.
The THESEN Training Module:
Our focus: Best Practice techniques & tools for Purchasing
Our goal: Development and transfer of skills within the purchasing team
Our training:
Training in strategic purchasing skills:
Material group management, purchase portfolio & goals
Procurement strategies
Supplier management
Global sourcing
Controlling tools
Training in transaction-related purchasing skills:
Design of tenders and requests
Tender evaluation
Negotiating for purchase professionals
Negotiating for sales professionals
It is possible to design and realize the training both in strategic purchase skills and in transaction-related skills in a company-specific or cross-company manner. Further, it is possible to combine the individual topics if needed so that client-specific solutions may be designed in practice. The training measures will focus on sub-areas that are clearly defined with regard to the contents and will have the aim to develop and transfer skills within the purchasing team and within the management of the purchase function.
The THESEN Coaching Module
Our focus: Purchasers and purchase managers
Our goal: Personal success in a strong Purchasing
Our coaching:
Executives coaching
Organizational development
Change projects
Top management dialog
Staff screening
Staff development
Staff selection
Staff management
Staff coaching
Realization of projects and transactions
Career development
Crisis and conflict management
Both executive coaching and staff coaching are individual and will often be implemented in connection with consulting topics or training measures, either as strategic assistance within the meaning of an organizational development or in connection with training on staff level.
We will assist the employees and managers in precise projects, line tasks or even in management functions. Here, the focus will be on the independent implementation of complex tasks, accompanied by the critical reflection of pros and cons as well as the development of action alternatives. Essentially, it is an intense "training on the job". The task-specific know-how will be further deepened, the practice transfer intensified and the conditions for the individual success of the active players improved. The implementation success of the complete purchase structure will be ensured in a team context, supported by the skills and the success of the individual persons.
Consulting – Training – Coaching: The integrated service approach
In practice, the Thesen Consulting will interpret the areas of the services described depending on the clients and will coordinate them.
This also means that the specific contents in the area "training & development" may be mixed, re-designed or even modified with regard to methodology if necessary. In dialog with the clients, an individual range of services is created that will stand up to the purchase practice. The basic issues of consulting, training and coaching described above will offer a structured starting basis and will give drive and momentum to the discussion with the clients.
Process Optimization
by THESEN
Get to know us!
We look forward to your inquiry. We would be happy to present our solution approaches
and our methods to you in a personal conversation.